AK-47 With Dual Magazines

- For this project I wanted to put my skills to the test and create a scene within the Unreal game engine,
Being a huge fan of Call of Duty 4 (2007), I wanted to create the iconic AK-47 from the game as well as a scene within the Unreal game engine to display it.
On a technical skills level I wanted to level up my modelling and texturing skills, but also improve on my Unreal game engine skills and take the quality of my work to a the next level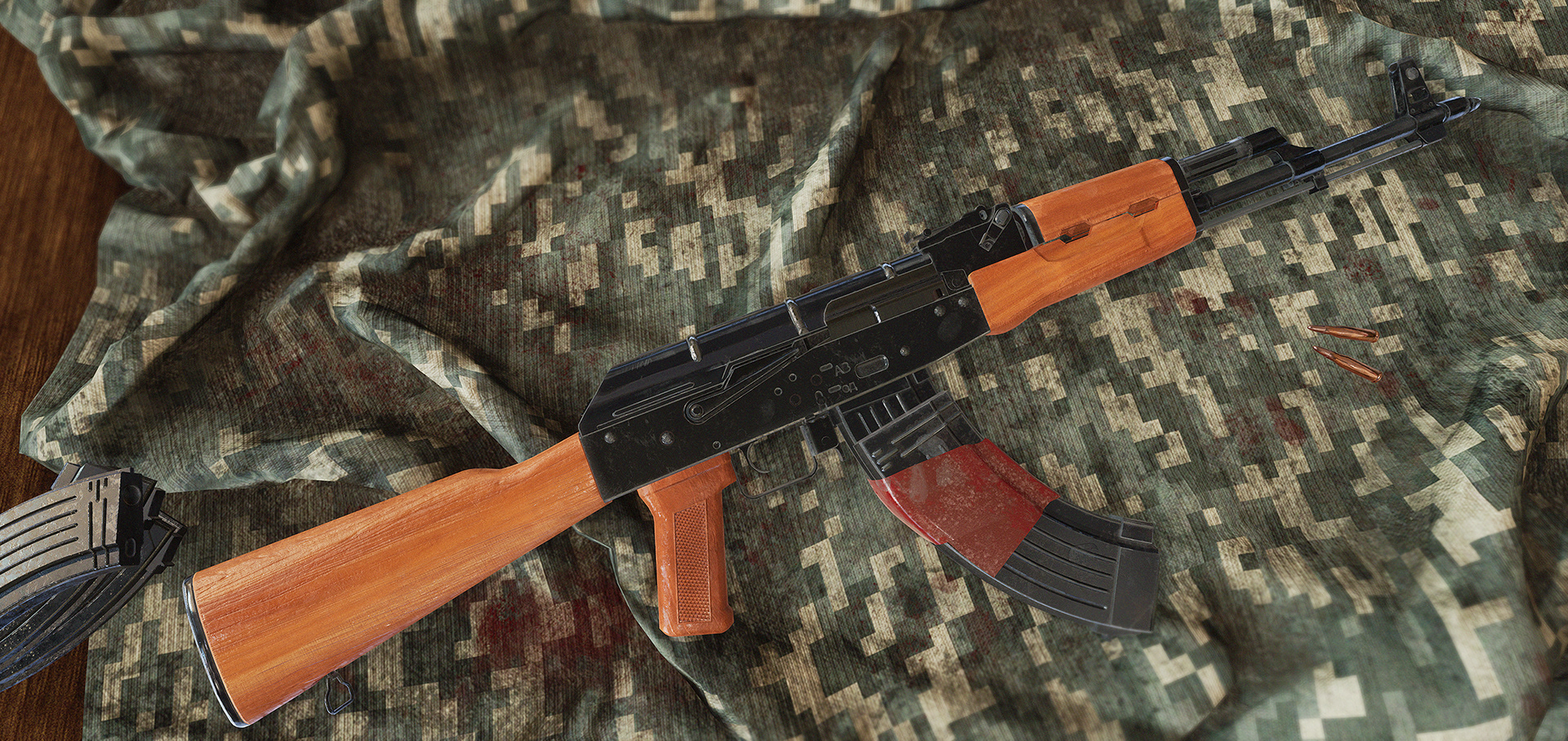 Unreal Game Engine

 - This final scene was put together in Unreal, I wanted an excuse to play around with the lighting so I had an idea to create a scene with subtle story elements within it. The cloth was created in Marvelous designer, everything else was modelled in 3DS Max and textured in Substance Painter.
The remaining renders are created within Marmoset Toolbag.